After a week of testing, at 6:30 am, Wednesday, May 7, 1947, Southeastern Oklahoma had its first radio station.
On that date, KSEO officially went on the air with 250 watts of power 750 Kc. (Kilocycles) on the AM dial and at 107.3 Mc. (Megacycles). The broadcast day ended at 6:30pm.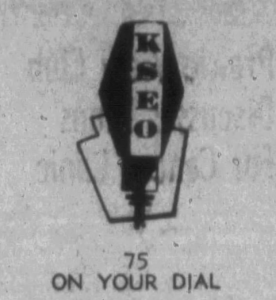 According to the Radio Annual 1948, there were 35 AM radio stations in the state of Oklahoma
with the closest to KSEO located in Ada, Ardmore and McAlester.
KSEO set up shop in rooms 215 and 216, of the Democrat Building, 129 ½ North Third Street near Downtown Durant.The phone number to reach the radio station was 120..
Its transmitter and antenna were located off highway 70-west just outside of the Durant city limits.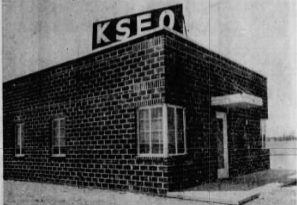 Bennett and R.F. Story, publishers of the Durant Daily Democrat ,were the first owners.
Weldon Stamps was the General Station Manager, Bill Watters, Chief Engineer and Jerry Sanders, the Chief Announcer.
According to a story on the front page of the Democrat the next day, "KSEO went on without a hitch except for the brief postponement of one program occasioned by temporary cable difficulties in a remote hook up.".
The Durant Weekly News, also owned by the Story's, published a special eight-page edition to commemorate KSEO's arrival on May 9,1947.
Seventy five years and counting!  KSEO is still going strong at 750 AM and at 94.1 FM.