Congratulations to Jaxon Ingram of Durant high school who has been selected as the January 2020 Shamrock Bank Impact Athlete of the month.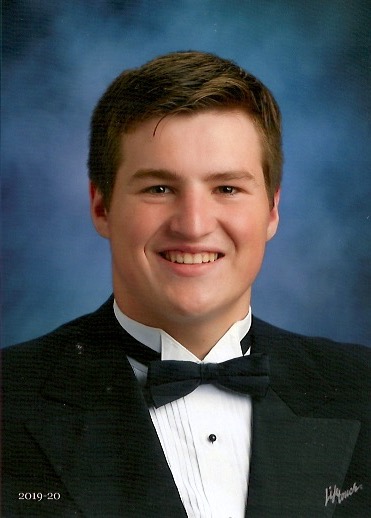 Ingram, is a senior transfer from Hazen high school in Renton, Washington.
Since moving to Durant, Ingram has had a significant impact on both the football field and the basketball floor.
On the gridiron, Ingram, the team's 2019 quarterback, passed for 1290 yards and 12 touchdowns while completing 60 percent of his throws. He was selected as the team's Most Valuable Offensive Player and named All-District quarterback in 5A-3.
Jaxon's football feats in Washington state were many.
At Hazen, Ingram threw for a combined 5200 yards and 46 touchdowns and was an All-League performer his sophomore and junior season. In addition, Ingram broke a school record when he passed for 456 yards in a single game.
Jaxon is also a force to be reckoned with on the basketball court.
This season at DHS, Ingram leads the team in scoring with a 16.8 points per game average and tops the Lions in rebounding. The 6'4 post has scored in double figures in 16 of the Lions 18 games and was named to the all-tournament team at the Atoka Wampus Cat Classic.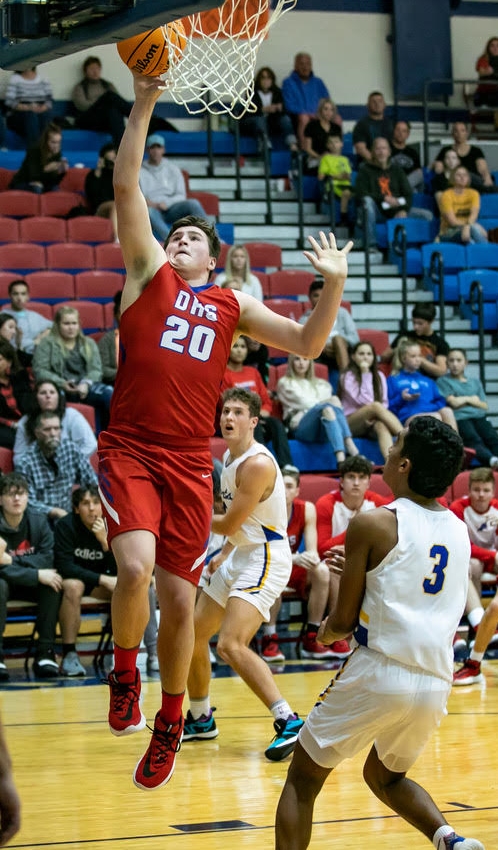 At Hazen, he averaged a double-double during his junior season and was a second team pick for the North Puget Sound League.
An excellent student, with a 3.96 grade point average, Jaxon has fit in nicely at his new school participating in the National Honor Society and the Fellowship of Christian Athletes (FCA)
Ingram plans to study Business in college and has settled on the University of Central Oklahoma as his destination. He plans to play football .
His parents are Jack and Julie Ingram. His sister, Jillian is a student-athlete at Murray State in Tishomingo where she plays basketball.
This award is given monthly during the school year to Durant high school students who show a dedication to their extracurricular activities while also excelling academically.
Congratulations to Jaxon Ingram selected as the Shamrock Bank Impact Athlete of the month for January 2020.