Congratulations to Cody Hicks and Isaiah Wright of Durant high school who have been selected as the December Shamrock Bank Impact Athlete and Performing Arts Student of the month.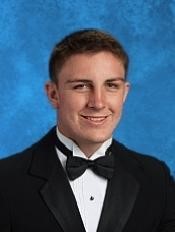 Cody Hicks, a senior, is the most-decorated wrestler in DHS history.
As a junior, he won the school's first ever individual state title by defeating Gage Hight of Glenpool 6-4 in the Finals to take the 145-pound championship at the Class 5A State Tournament. Hicks also qualified for the state wrestling tournament in tenth grade.

In addition to his mat activities, Hicks participates in cross country where he was named academic All-state and serves as a student leader of the Fellowship of Christian Athletes (FCA).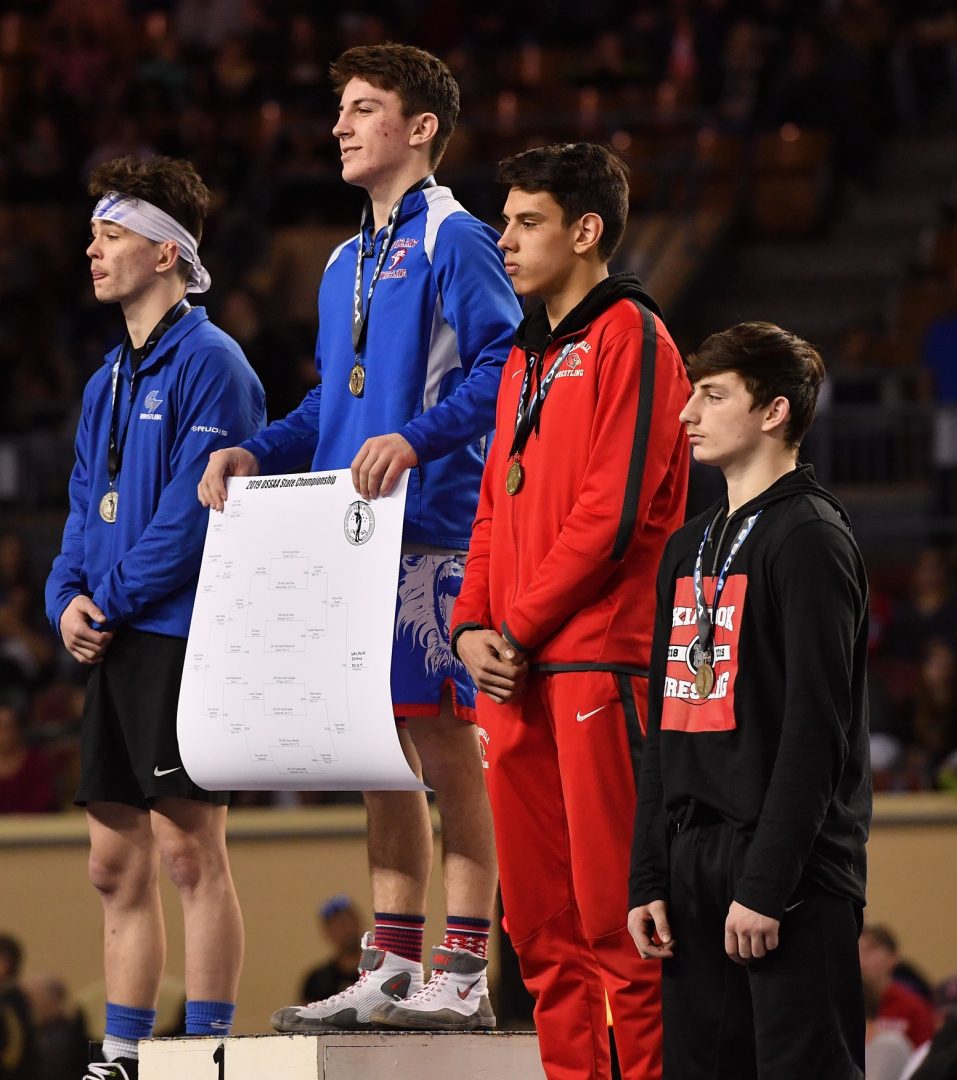 In the classroom, Cody has recorded a 3.95 GPA and is a member of the National and Oklahoma Indian Honor Society. He was was honored as the outstanding junior student. In the community, he is a teacher/sponsor at the Voca Baptist Church
Considered a prize recruit by colleges, Hicks will continue his education and wrestle at small college powerhouse Fort Hayes State in Hayes, Kansas. He will pursue a degree in Communications.
Cody's parents are James and Jennifer Hicks. He has three brothers Colby, Cory, and Colton. Cory also wrestles for DHS and was selected as the Shamrock Bank Impact Athlete of the Month for December 2018.
Isaiah Wright , is a senior who excels in Debate and also wrestled for the Lions mat squad. He has high aspirations for the future hoping to someday be the Governor of Oklahoma.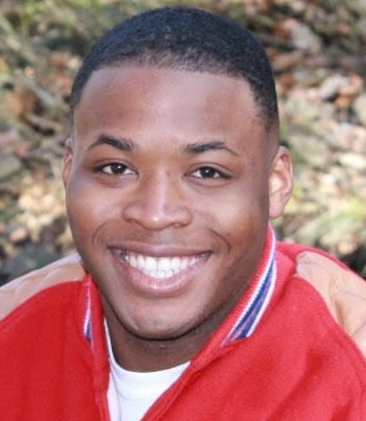 His resume is impressive. The Debate team leader and co-captain of the Mock Trial Team, Isaiah is a four year qualifier for the regional tournament in Debate. He is also a member of the Key Club and served as Junior Class Vice president. On the mat, Isaiah advanced to the Class 5A state tournament as a junior.
School-related honors are numerous. Wright is a multiple-year member of the Oklahoma and National Honor Society in addition to being named to the National Honor Society for Scholars three times.
Other honors include being chosen as the Champion of Character Recipient, receiving the Outstanding 9th Grade Male Award and qualifying for Oklahoma Academic All-state. Wright was also picked as the Kiwanis Student of the Month in September 2019.
Equally imposing is his participation in the community where he has served as an Oklahoma Senate Page, Governor of Oklahoma Boys State and worked as intern in the office of Oklahoma 19th Judicial District.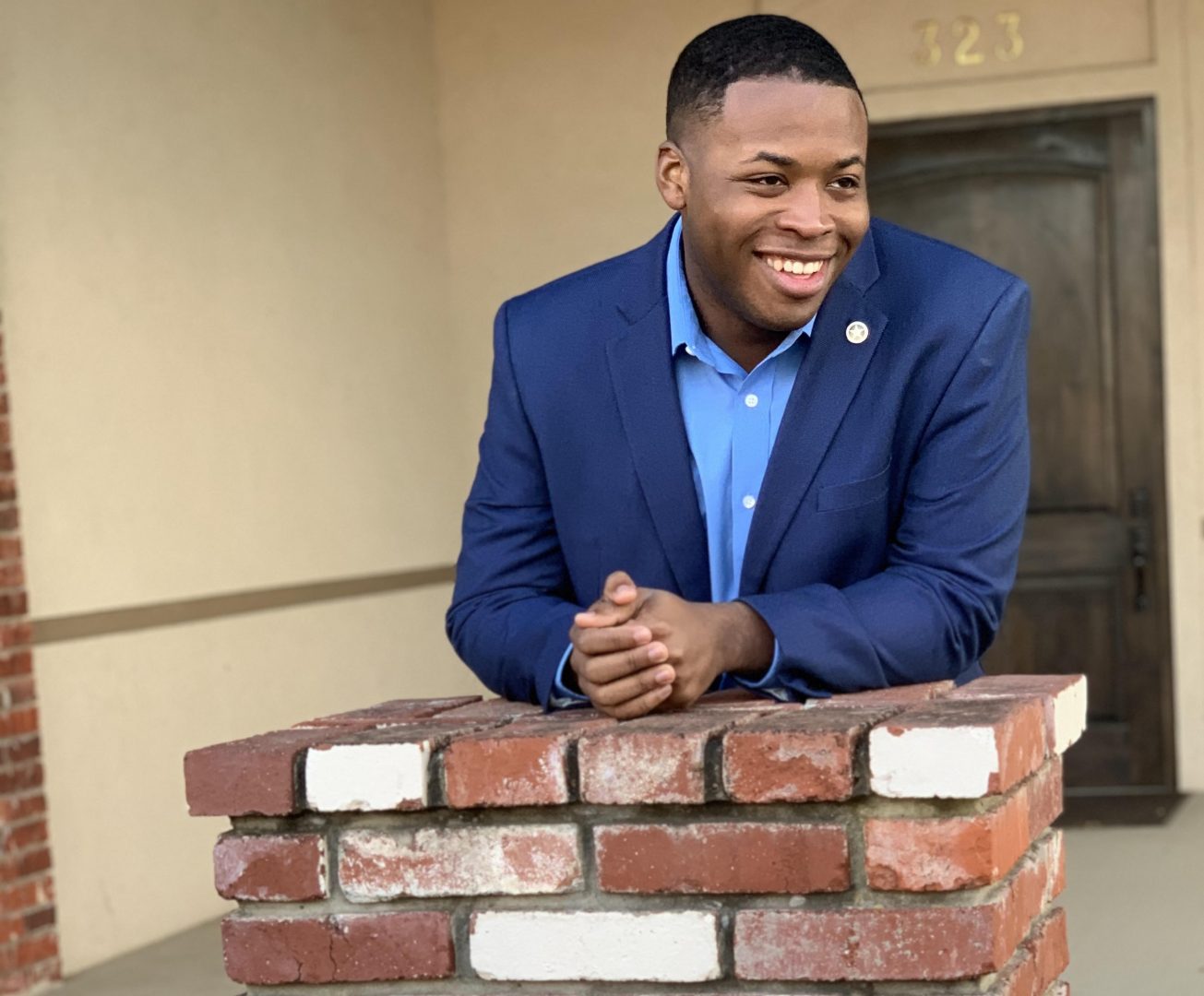 In addition, Wright is a three-year member of the Duke Talent Identification Program, an Assistant Youth Pastor at his church and a shift leader at his job with Chicken Express.
He has already been accepted to attend the prestigious Ivy League school Yale where plans to major in Ethics, Politics, and Economics.
Isaiah's parents are Lucretia and Robert James. He has two siblings, Emma and Elijah.
This award is given monthly during the school year to Durant high school students who show a dedication to their extracurricular activities while also excelling academically.
Congratulations to Cody Hicks and Isaiah Wright the Shamrock Bank Impact Athlete and Performing Arts Student of the month for December.